SVVS has an experienced managment team, consisting of a Practice Manager, a Client Service Specialist and four Receptionists. The goal of our support staff is to keep the practice running smoothly so that you and your pet can be served effeciently and effectively.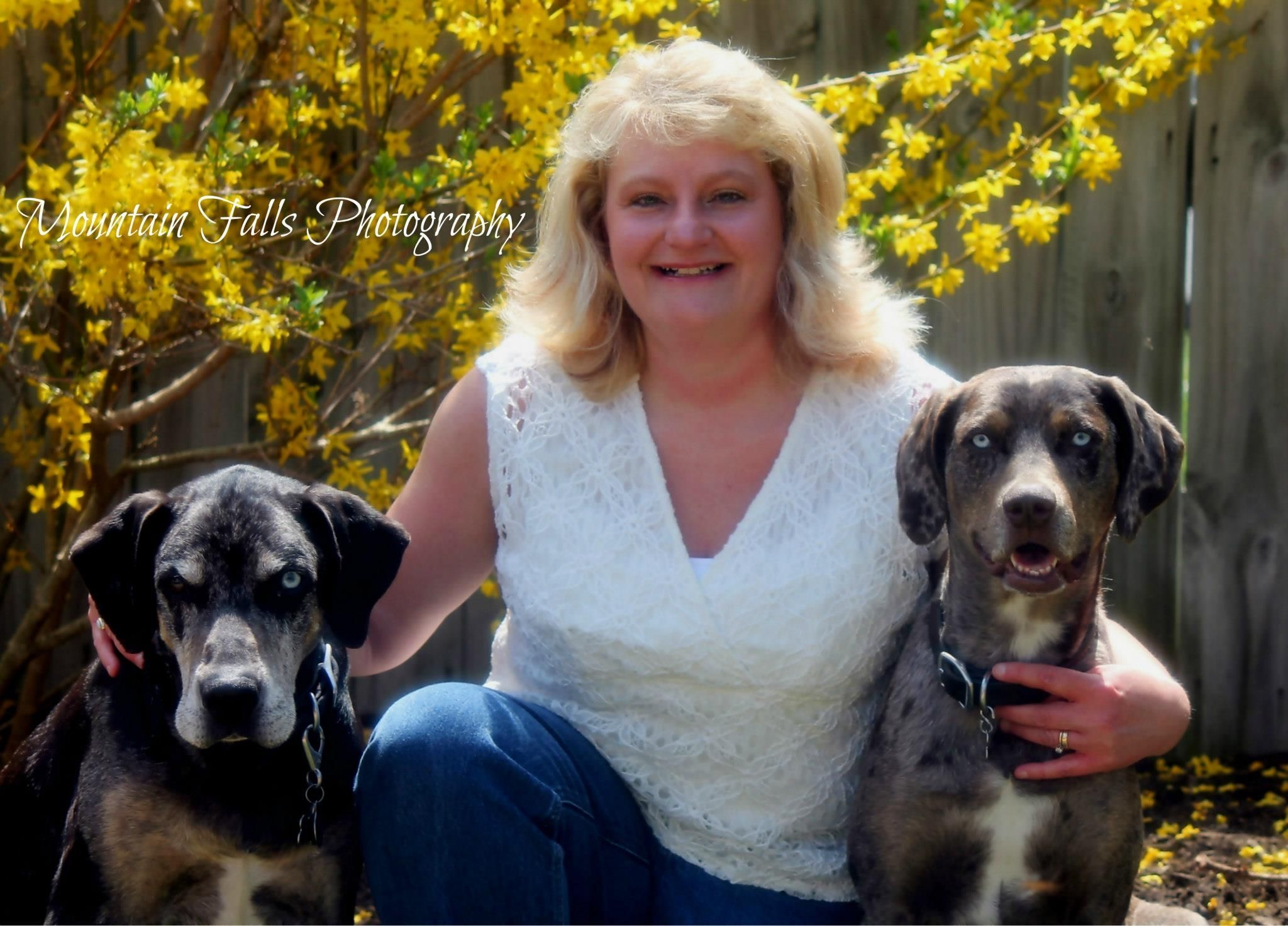 Lynn Vaden
Practice Manager
Lynn has been employed here at SVVS since high school. She started as part of a mentoring program at the age of fifteen. She then retained a part-time job throughout high school and college until she graduated from VT with her Bachelor of Science, Animal Science degree in 1989. After managing a swine farm for 2 years in Patrick County, where she met her huband Bill, she returned to SVVS in 1991 in her present capacity.

Lynn lives in the Belfast community with Bill, their son Caleb, and their Louisiana Catahoula Leopard dogs, Bleuberry, Patch, Soldier, and Storm. She enjoys competing with her dogs in conformation, treeing, and baying competitions. Bill is an avid Civil War Re-enactor, and Caleb enjoys that and the dogs shows, as well as anything to do with the great outdoors, as he is "all boy"!!!

Rounding out their menagerie are 2 cats, Vixen and Little Red, 2 horses, Sassi and Bear, 3 pigs, and Caleb's 4-H project this year, which was comprised of 15 chickens, of which there are now 14.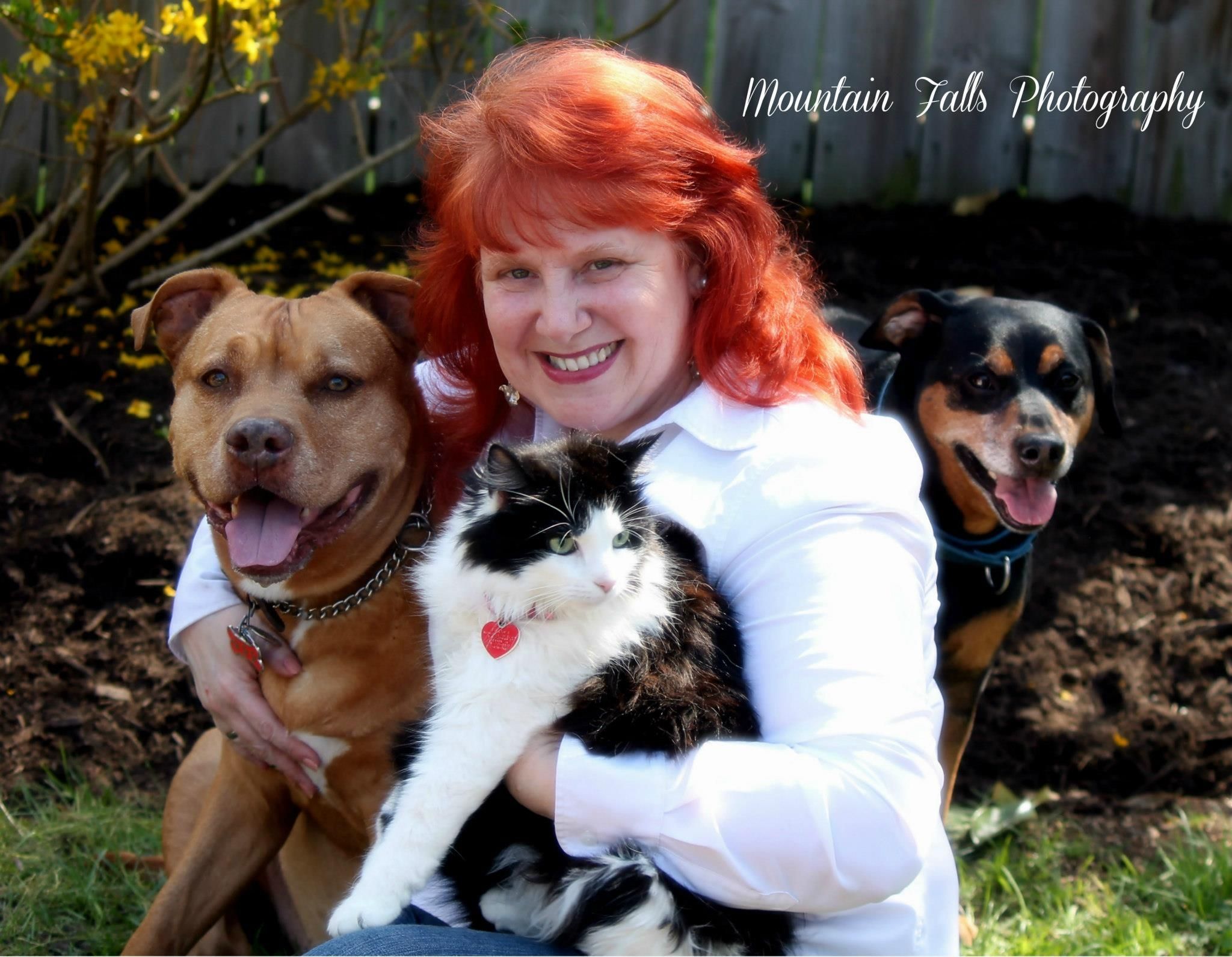 Ruth Johnson
Client Service Specialist
Ruth is our Client Service Specialist. She has been with the practice since 1992. She has a degree in Drafting and Design but came to work at the practice when she was "between" drafting jobs. She liked it so much, she never left! Ruth has two adult sons, Eric and Beren. Eric and Fiencee, Megan, have two sons, Hunter and Brenden, and a step-daughter, Mackensie. Beren and wife, Sarah Beth, have three children, daughter, Rachel, and sons, Samuel and Benjamin. Ruth shares her life with her best friend and sweetheart, Major Dale Van De Ven, USAF retired.

Ruth has a special interest in Animal Behavior and obedience. She is also an evaluator for the AKC's Canine Good Citizen Program. She has studied and is certified by the Council of Pet Dog Trainers to teach obedience as well as to address some common behavior issues. She also enjoys caring for some of the wildlife. Her passion is the animals and she is the director of the Milo, Morrison, Ethi, Opie Memorial Fund which is a non profit fund dedicated to providing veterinary care and finding forever homes for her stray pets. In her spare time, of which there is not much, Ruth likes to read, walk and play with her dogs, and loves to ride her motorcycle. She dabbles in writing, just for herself. Also, she and Dale are movie buffs, they can be seen at the theater almost every week.

They live in Lebanon and share their home with Rottweiler, Max, American Pit Bull Terrier, Otis, Pinscher mix, Chester, Dachshund Mix, Miss Vivian Leigh, Shar Pei mix, Callie, Collie, Riggs, and new addition, Terrier, Kara - aka supergirl; plus 11 cats: Frankie, Johnny, Morgan, Grady, Will, Cole, JP Harrah, Maudie, Leo, Pippen, and Merry. She also has one Jenday COnure, Mango, and lots of wild animals at their "sanctuary". The thing she finds the most important is her faith and she is always happy to share the story of God's blessings to anyone who will listen.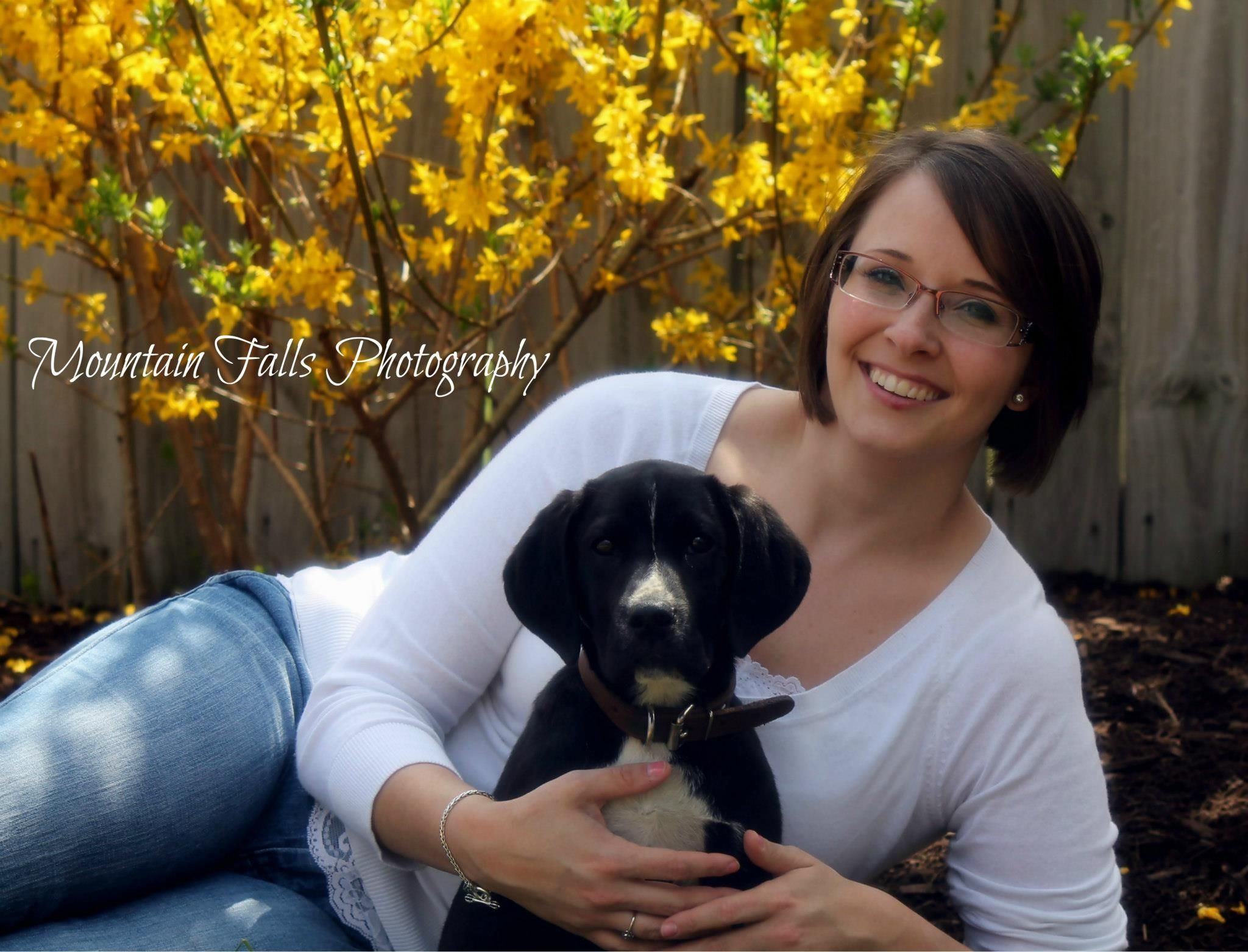 Cagney Osborne
Receptionist
Cagney has been with us since October of 2009. She has an Associate of Applied Science Degree (AAS), specializing in Human Services Mental Health, as well as an AAS in Business Technology specializing in Management. She has always wanted to work with animals and has found her niche here at SVVS.

Cagney and her husband, Eric, live in Castlewood with their daughters, Josie and Eliza. They have two Mountain Curs: Blue and Dukes and two cats: Oreo and Oliver. She enjoys their semi-pioneer lifestyle. She and her husband grow and process their own food and maintain a farm of cattle, pigs, chickens and a horse. She enjoys being outdoors; camping, fishing, swimming, and just playing with her girls.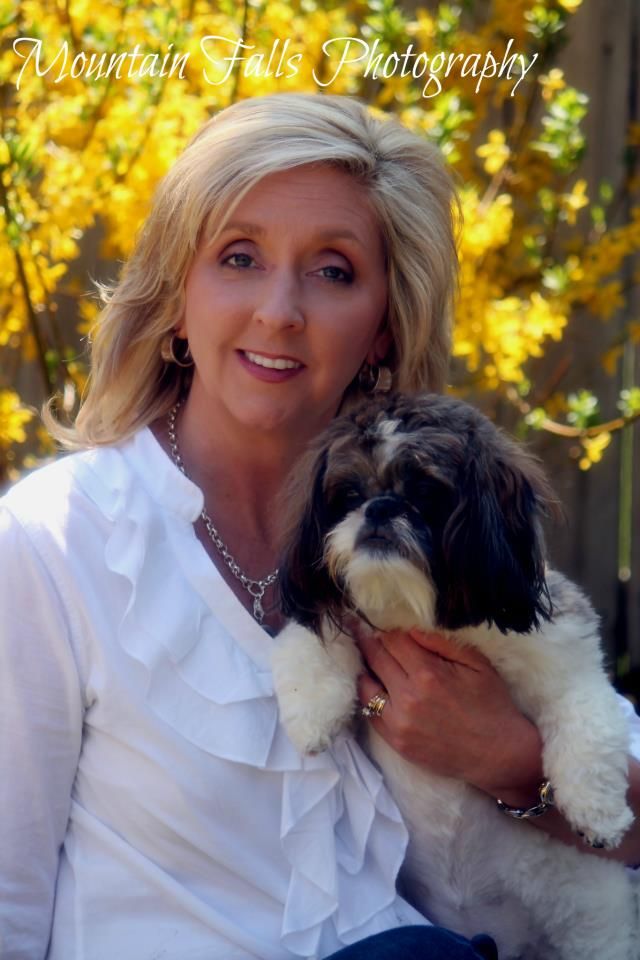 Kim Hurt
Receptionist
Kim has been a receptionist here at SVVS since June 2011. She was a client first with her Shih Tzu, Libby Lu. She then became part of our family and adopted her newest Shih Tzu, Jagger. Kim is married to her husband Jim and they have two great kids, Lauren and Matthew.

​​​​​​​In her spare time she loves to read, and spend time with her family. Kim and her family are avid Hokie fans. They enjoy attending games as often as they can. Lots of football games are in their future, since Lauren is a student at VT and Matthew plans on attending VT after he graduates High School